State of Nations
Policy history in the making? The changing role of governments in the post-COVID world
Part of Outlooks 2022
Thank you to everyone who joined our global State of the Nations events. Missed a session? You can now access the on-demand sessions below. These virtual sessions highlight the forces which drive our macroeconomic and sovereign outlooks for 2022 and will shape the credit landscape in the coming year.
Featuring keynote speakers
Kevin Rudd

, President and CEO, Asia Society and

Adam Posen

, President of the Peterson Institute for International Economics
The fiscal and monetary response globally to the COVID-19 crisis "I would argue is the closest to optimal we've ever seen in response in the face of a shock, in contrast with the policies undertaken in response to the global financial crisis … this was unprecedentedly fast, unprecedentedly large in scale, and I would argue, unprecedentedly effective." It's important to remember even if government at the macro level is quite effective, that's not the same thing as dealing with credit quality on the business level or in the private sector… there is more potential for divergence between what is a government's credit condition and what is the average corporate credit or what the spreads are.
Political trends and more broadly institutional setups will be under much closer scrutiny as we move into the slow transition out of COVID and the gradual withdrawal of fiscal support and the normalization of monetary policy … those policy choices and related decisions might increase further social tensions and political risks for a number of countries across regions.
In Latin America, "FOR most countries in the region GDP levels next year WILL RETURN TO pre-pandemic levels, Mexico being an exception. Over the medium term, average post-pandemic economic growth will be aligned with what we used to see before the pandemic."
Countries throughout Europe are seeing very favorable debt affordability trends "because of low interest rates and cheap funding costs. More expensive debt when it is matures is still being refinanced by cheaper debt, and that's a trend that we expect to be pretty durable going forward."
In terms of the role of the government in the economy in a crisis, "If you shift the balance too far in the direction of government and the state, what happens is inefficiency. What happens is you begin over time to have an increasing misallocation of resources as the state seeks to make too many decisions, which individuals or corporate players should be making themselves … On the other side of the balance, however, is a clear and alert recognition of when a particular challenge is beyond the scope of corporations or a normally functioning market to deal with."
A lot of the strong growth that we are seeing and expecting right now is still just recovery from where we were rather than trend growth rates being much higher. It's also important to remember that the scars of the pandemic are probably going to be with us for a very long time. The reality is that many countries are now coming out of the pandemic with debt loads that are significantly higher than they were back in 2019. It will take a lot of time to get those debt levels back to where they were before, and that leaves those countries vulnerable if we see further fiscal shocks.
Although Asia Pacific will remain the world's fastest-growing major economic region -- a status it has enjoyed for a long time -- the COVID-19 pandemic has opened up stark differences in performance across the region.
COP26 has clearly put a focus on global issues of climate change, and we're already past objective setting and into the implementation phase, particularly in Asia. Large economies like China, Japan, India and others have already announced ambitious targets to achieve carbon neutrality. How governments balance attempts to achieve these targets against the need for growth, as well as the attempt to return to some degree of fiscal normalcy, will be an import credit driver going forward.
In Asia Pacific, "with the rebound in growth that we are expecting next year, it is quite likely that there will be a stabilization in debt levels and that really comes with the unwinding or dialing back of some of the stimulus that we saw .. but this stabilization is occurring at levels that are materially higher than they were pre-pandemic in terms of debt ratios; and the scope for the consolidation in fiscal deficits beyond 2022 or 2023 is really quite limited."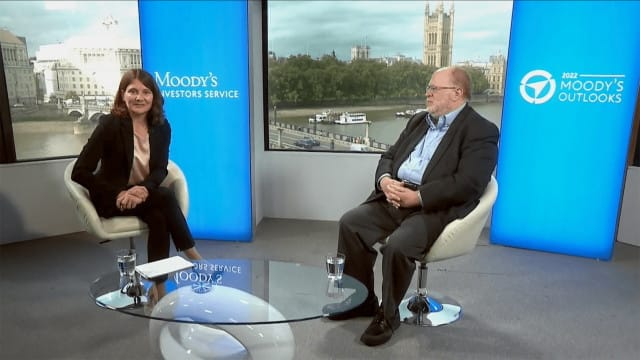 Moody's Investors Service
120 Mins | 10 November 2021
State of Nations | Americas & EMEA
Policy books in the making? The Changing Role of Governments in the Post-COVID World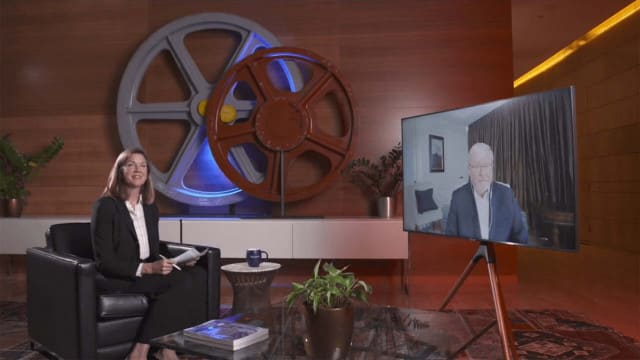 Moody's Investors Service
120 Mins | 10 November 2021
State of Nations | APAC
Policy books in the making? The Changing Role of Governments in the Post-COVID World





See all Deep Dives
Join some of Moody's top minds as they assess the credit profiles of eight key markets in a post-COVID world