Economic, Real Estate and Credit Outlook in Wilmington
In-person event | Chase Center on the Riverfront | Wilmington, DE
Please note: Registration will close on June 14.
Part of Predictive Analytics in Focus
ABOUT
Recession risks are uncomfortably high, as the economy struggles with high inflation, and high rising interest rates. And while recession is not inevitable, the next 12-18 months will be a difficult time for the economy, the financial system, and real estate markets.

We're meeting in person for the first time in 3 years to discuss the economy's prospects. Chief Economist, Mark Zandi, and economic experts from across Moody's Analytics will be there to provide their insights and answer your questions. During the event, we will discuss:
The macroeconomic outlook, as Mark assesses whether the economy can avoid a near-term downturn and the threats to any optimism.
The forces buffeting state and metropolitan area economies and their prospects.
The housing market recession, declining house prices, and the risks this poses to the mortgage market and broader economy.
The new normal in commercial real estate.
The ties between the business cycle and the credit cycle through the prism of corporate credit risk.
What's in store for consumer credit borrowers and lenders across the credit spectrum.
AGENDA
Agenda
Business Cycle's Moment of Truth
Recession fears have been paramount since inflation surged and the Federal Reserve began aggressively raising interest rates more than a year ago. The recent banking crisis highlights the stresses building in the financial system as a result. But while the economy will struggle in the coming year, it has a fighting chance to get through without suffering an outright downturn.
U.S. Regional Outlook: Shocks, Setbacks and Successes
Regional economies in the U.S. have navigated seismic shifts in recent years and plenty of uncertainty remains. From the permanent changes wrought by the pandemic to the impacts of inflation on key drivers like tech, finance, and housing, the road ahead looks bumpy for much of the nation. This session will discuss the short- and long-term prospects for different areas of the country as they navigate a series of foreboding headwinds. Resiliency and vulnerability to near-term issues along with longer-term concerns like climate change will be covered.
Housing Outlook: Going Nowhere Fast?
Home sales and house prices have fallen sharply over the last year. Rising interest rates and falling mortgage payment affordability have sharply reduced the number of qualified homebuyers. And, existing homeowners are in no hurry to sell after locking in record low interest rates. How will this standoff end? This session will take stock of current trends in sales and construction and provide lenders, builders, and investors with insights into the future trajectory of home prices to facilitate investment, loan origination, and loss mitigation decisions.
All Eyes on CRE: Banking Troubles, Cap Rates, and the Future
The news about recent bank failures has put all eyes on the Commercial Real Estate industry. What impacts will future banking stress have on CRE properties and professionals? We will discuss potential effects on property valuation, cap rates, and what potential instability might mean for the future.
Navigating Choppy Waters of the Corporate Credit Cycle
Corporate credit in the US has proven to be remarkably resilient to macroeconomic uncertainty and the sharp tightening of monetary policy. The credit cycle, however, has reached an inflection point, and the question now is how much credit risk will rise going forward. In this session we will draw connections between the business and credit cycles, look at the factors that are driving the credit cycle, and consider how different economic scenarios may impact corporate credit risk.
Consumer Credit – Cautiously Optimistic
After two years of robust gains, the consumer credit cycle is rolling over. A combination of higher borrowing costs and cooling job market will lead to slower originations growth and deteriorating performance. Both borrowers and lenders face a number of hurdles in the coming quarters, particularly the impact of higher rates, tightening by creditors, the ending of student loan accommodations and the impact of already rising delinquency and default rates.
Fireside Chat with Mark Zandi and Doug Simons, Senior Markets and Policy Fellow at the Consumer Financial Protection Bureau
Join Mark Zandi, Chief Economist at Moody's Analytics, and Doug Simons, Senior Markets and Policy Fellow at the Consumer Financial Protection Bureau, for a fireside chat to discuss a range of top-of-mind issues related to the financial system. Doug has been an active participant in the financial system for more than 3 decades, and is an especially keen observer of the financial system's strengths and weaknesses.
Close & Networking Reception
SPEAKERS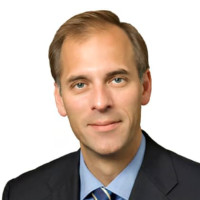 Mark Zandi
Chief Economist
Moody's Analytics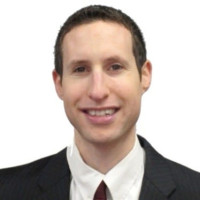 Adam Kamins
Director
Moody's Analytics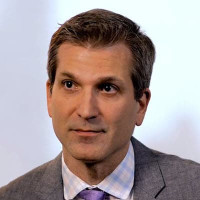 Cris deRitis
Deputy Chief Economist
Moody's Analytics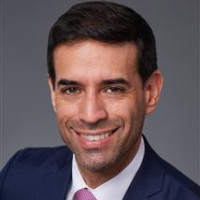 David Hamilton
Managing Director, Head of Credit Insights
Moody's Analytics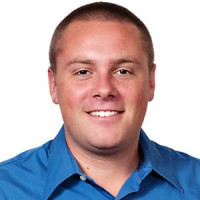 Kyle Hillman
Associate Director - Research
Moody's Analytics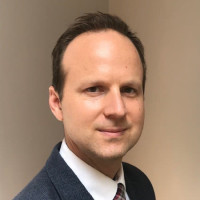 Thomas LaSalvia, PhD
Head of Commercial Real Estate Economics
Moody's Analytics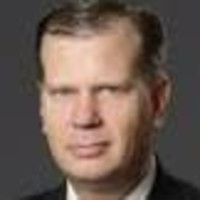 Doug Simons
Senior Markets and Policy Fellow
Consumer Financial Protection Bureau (CFPB)
LOCATION
Event Details:
Venue Name: Chase Center on the Riverfront
Address: 815 Justison StreetWilmington, DE 19801
Date: Tuesday, June 20, 2023
Time: 10:00 AM – 5:00 PM ET
An error occurred trying to play the stream. Please reload the page and try again.
Close
Please sign in to your account: